Geoffresh's VP Stephanie Pyrzynski Get's Touted Local Hero In Patch
Geoffresh's VP got a nice shout out for her efforts to help small businesses with their marketing during COVID in the local Tinley Park Patch.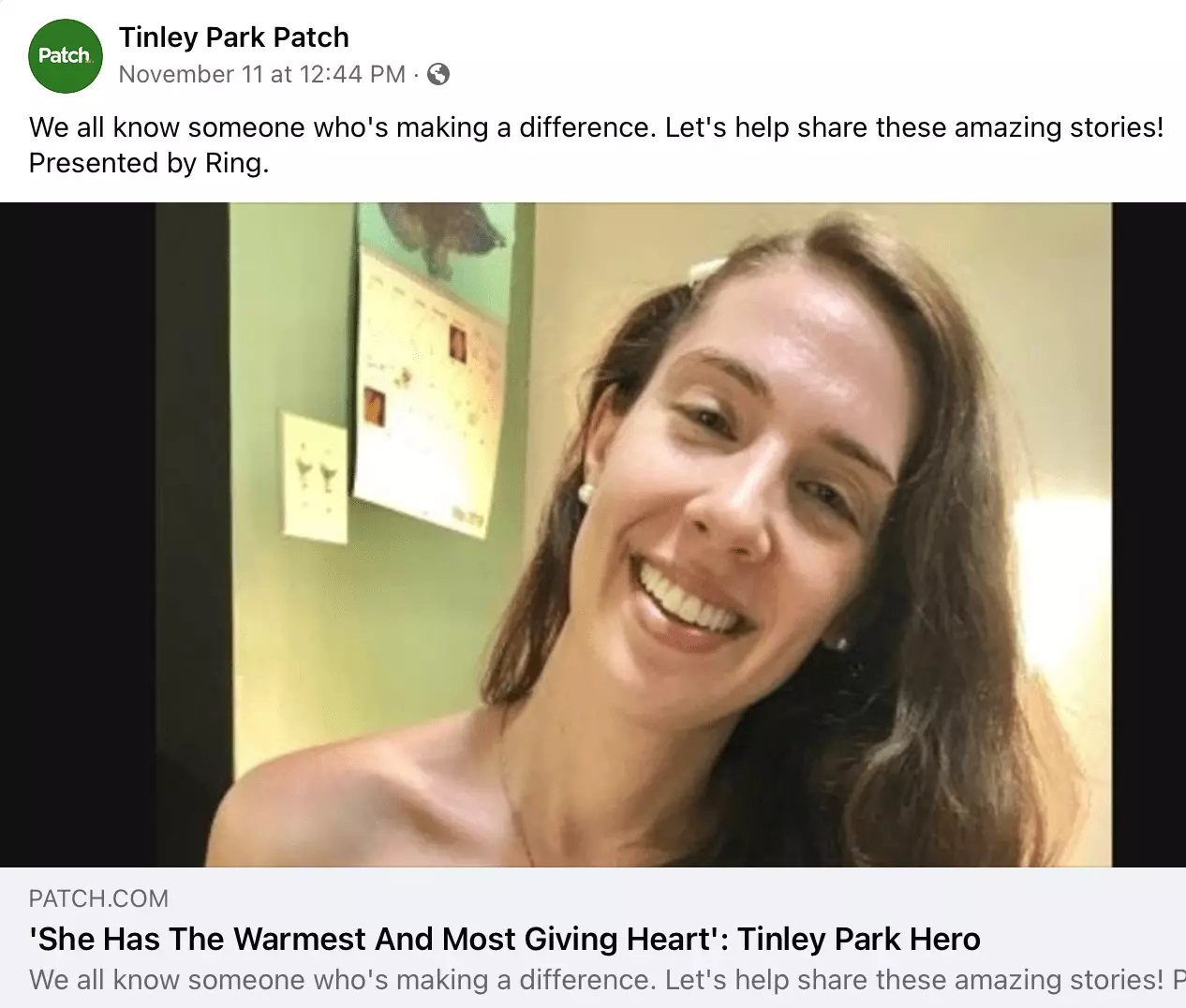 This is a new initative from The Patch to help boost people's spirits during the pandemic.  This is a wonderful way to bring some warmth into people's hearts and homes during this difficult time.
If you have someone that you would like to call out, you are able to follow the link below to learn how you can submit someone for this honor. The form will require a few questions such as the person's name, the state they live in, their hometown, their job, and your relationship to them. Followed by more open ended items like why they should be recieving this recognition with a paragraph or two detailing the reasons. Lastly, there is a "fun fact" section about them. Feel free to get creative with that last one! We hope that you really make someone's day if they get into the patch!
"TINLEY PARK, IL — When times are tough, heroes emerge. We all know someone who's making a difference right now as we live through unprecedented and changing times.

Here at Patch, we've launched an initiative to help recognize these heroes making a difference in their communities. Together with Ring, we're working to let all your neighbors know about these outstanding people and their stories."