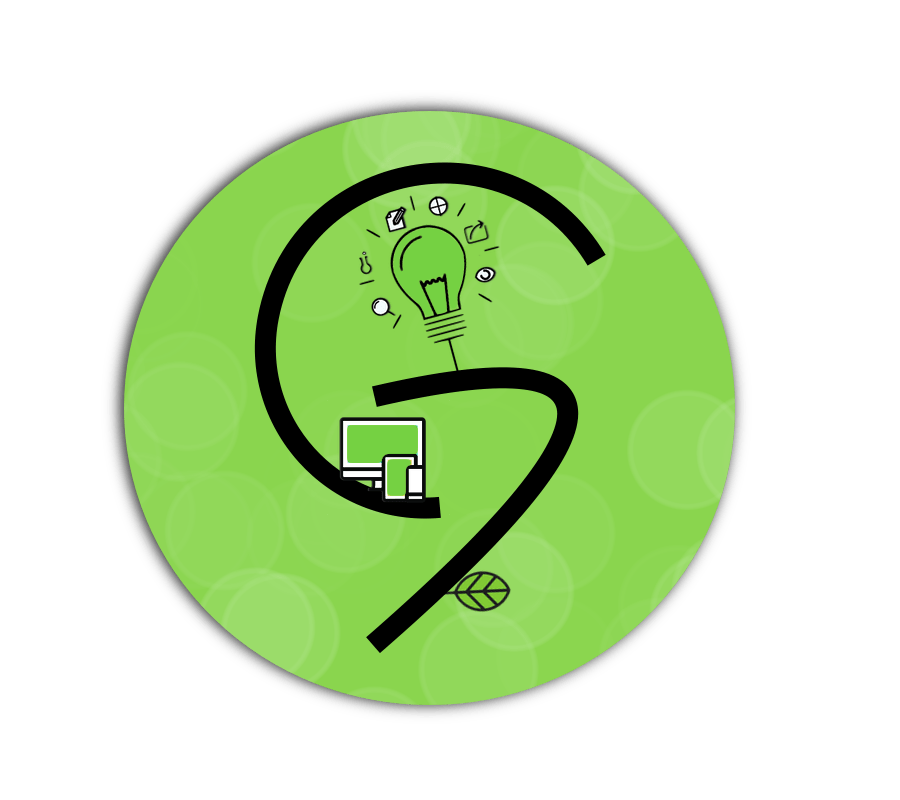 Case Study: 
Improving the Health of a Healthcare Institution's Website
October 2016
Enhancing your online presence starts with having a healthy website. Healthcare's adoption of digital technologies to improve healthcare access, clinical outcomes and workplace productivity is no surprise. Recognizing the value, potential and return-on-investment in web analytics, there's been a quiet data-revolution taking in place in healthcare. A website presents huge opportunities for better understanding, engaging and reaching current and potential patients. 
This particular healthcare institution asked us to study their website infrastructure and give recommendations that would enhance their online presence and inform their digital strategies.
Why was the client seeking our services?
Our client was looking to utilize their website more to further build awareness of their brand, as well as their offered services, programs and events. Our task was to assess the health of their website and identify obstacles to their online visibility.
First Steps
Our first step in helping our client was to run a diagnostic audit crawl of the back-end and front-end of their website with our Geoffresh SEO program.
Diagnosis
Domain Issues 
Website Pages Not Being Indexed
Inaccurate Reporting
Domain Issues
In the process of conducting an audit of the website we discovered inconsistencies with regard to the website URL off the bat. URL protocol inconsistencies confuse the search spiders that crawl websites and are responsible for indexing pages. 
| | | |
| --- | --- | --- |
|   | URL As Typed | URL that appears after I hit Enter |
| 1   | https://www.client.....etc. | https://www.client.....etc. |
| 2 | http://www.client.....etc. | http://www.client.....etc. |
| 3 | www.client.....etc. | http://www.client.....etc. |
| 4 | client.....etc. | http://www.client.....etc. |
In the eye's of Google and other search engines, these are duplicate websites and duplicate content. Having duplicate sites and duplicate content cancels the client's website out by not only Google, but Bing, Yahoo, Duck Duck Go and so forth.  
Search engines see http:// as a completely different website from https://. 
Since 2014, Google has been making a push for websites to make the switch from HTTP to HTTPS, and it is now a small search ranking factor. HTTPS helps secure data traveling between user browsers and your site's web server so that no unintended users are able to intercept any sensitive information from users coming to your website.
Most likely the previous web-host of our client did not complete all the necessary steps for a successful transition from HTTP to HTTPS. 
Solution for Domain Issues
To correct the HTTP/HTTPS issue we worked with the client's IT department to implement proper redirects. Eliminating the HTTP/HTTPS issue put the website in better shape and began the process of putting the website in better standing with the search engines.
Website Pages Not Being Indexed
Given the URL protocol inconsistencies, it was no surprise that our audit crawl found that 0 of the HTTPS pages of our client's website were being indexed by search engines and 60.2% of the http pages were being blocked from being indexed due to improper use of redirects and canonical tags.  
It's perfectly normal for not all the pages on a site to be indexed, because the search engines state clearly that they cannot guarantee that their spiders will crawl all of the pages of a particular site. However, these stats meant that our client's website pages were not being properly crawled and were mostly not indexed, which is problematic. Like a home that goes unlisted, their website was largely inaccessible for people to find, with a majority of pages being as good as invisible from discovery. 
 Eliminating the HTTP/HTTPS issue first helped expedite our efforts to resolve the indexing issue. 
Solution for Website Pages Not Being Indexed
To correct the indexing issue we needed to set up search console and webmaster accounts on behalf of our client. These accounts are crucial to monitoring their website's status with the search engines and informing the search engines of new pages, so that those new pages become visible in search results.
Once the search engines completed processing the client's website, we got a clearer picture of what needed the most attention first and how to benchmark ourselves.
| | | | |
| --- | --- | --- | --- |
| Date % | Pages Indexed HTTPS | Pages Indexed HTTP | Change |
| March | 0 | 2075 | — |
| April | 0 | 1743 | -16.00% |
| May | 34 | 1350 | -20.60% |
| June | 37 | 1436 | 6.43% |
| July | 39 | 1483 | 3.33% |
| August | 52 | 1744 | 18.00% |
| September | 50 | 1684 | -3.56% |
| Change | 49,999,900.00% | -18.84% | -16.53% |
It takes time for the search engine spider's to crawl and index, but were able to get the 50 most important pages, as identified by our client, indexed in 5 months. 
Inaccurate Reporting
In looking at the client's web analytics we saw another issue that needed to be corrected: inaccurate reporting. Internal traffic was not being filtered and this was inflating the client's data for not only their website but also their online advertising campaigns. On the initial intake over 65.13% of referral traffic was from internal, guest Wi-Fi access hitting the main homepage. Because of this inaccurately categorized internal traffic, the client was overestimating its homepage visits by 53.84%.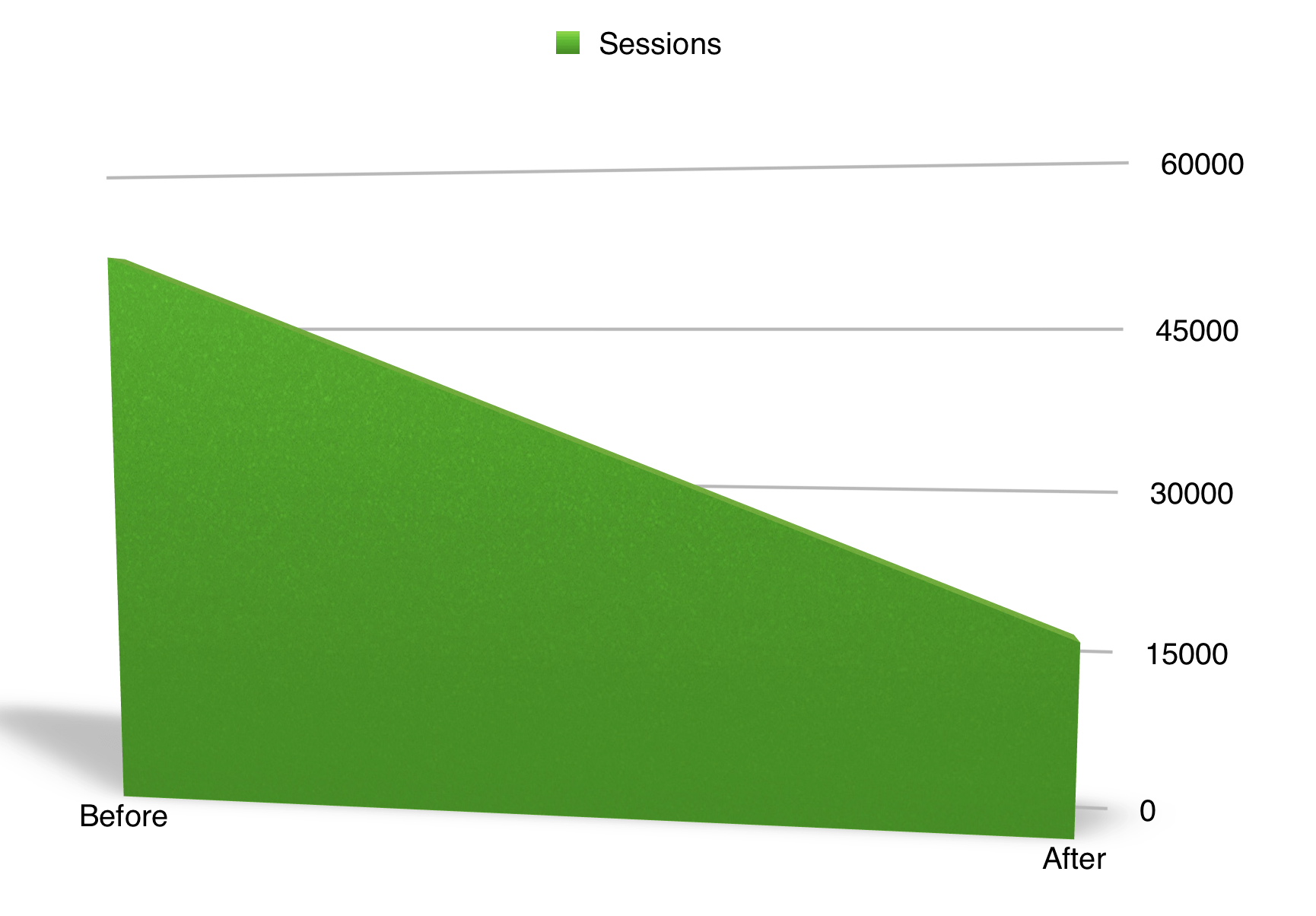 Solution for Inaccurate Reporting
By creating filtered views that removed internal IP addresses, bots and spam from the data, the client's reporting saw a decrease in all web metrics, including a 58.53% drop in what was previously being recorded as "new users." 
By eliminating over-reporting our client was able to see the true performance of their website and what areas they needed to focus on.
Results 
We….
Eliminated inaccurate reporting
Increased the number of indexed pages 
Decreased the number of blocked pages
Resolved domain issues
Increased sessions from search 
After implementing Geoffresh Inc.'s SEO recommendations the health care institution also saw an increase in all search and web metrics, in particular visits from search engines.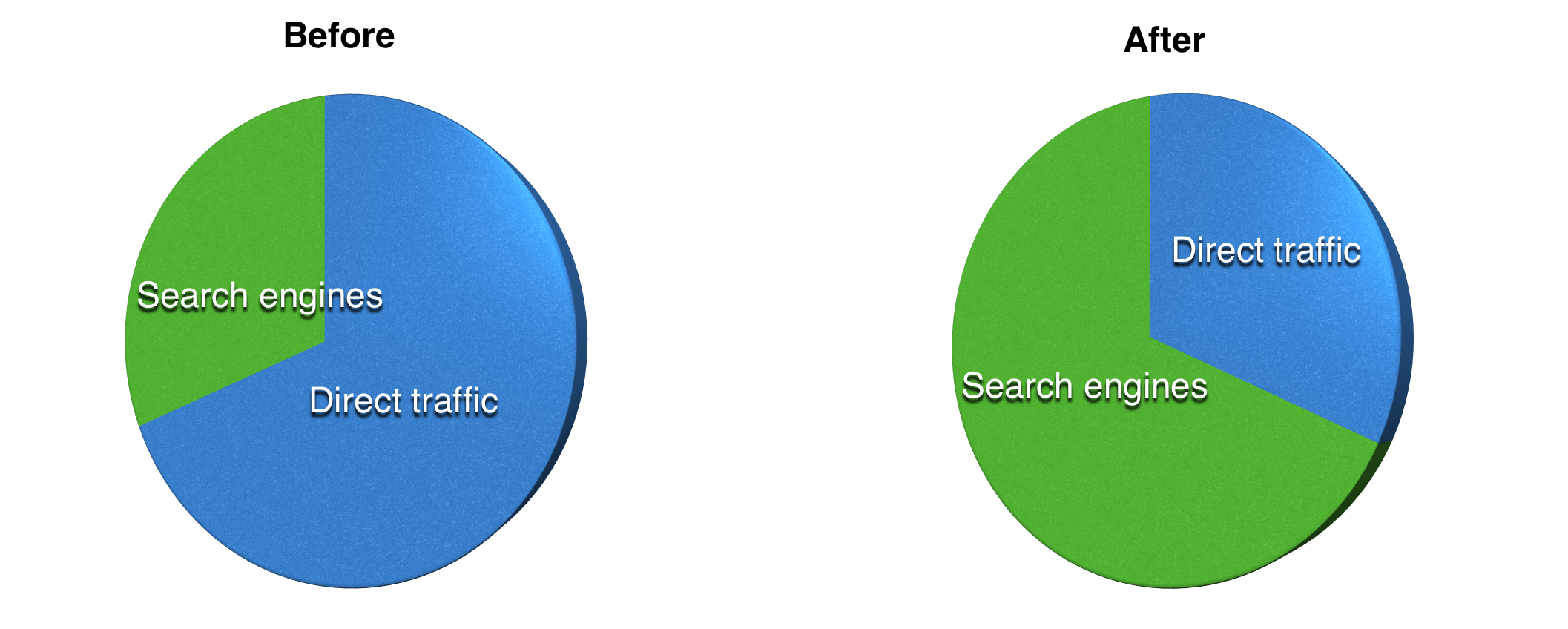 | | | | | | |
| --- | --- | --- | --- | --- | --- |
|   | Before |   | After |   |   |
|   | Visits | % of total | Visits | % of total | Change |
| Direct traffic | 636,422 | 65.13% | 132,866 | 29.50% | -54.71% |
| Search engines | 289,788 | 29.66% | 286,025 | 63.51% | 114.13% |
If you are interested in our search engine optimization services, please contact us.