Digital Audits for Your Business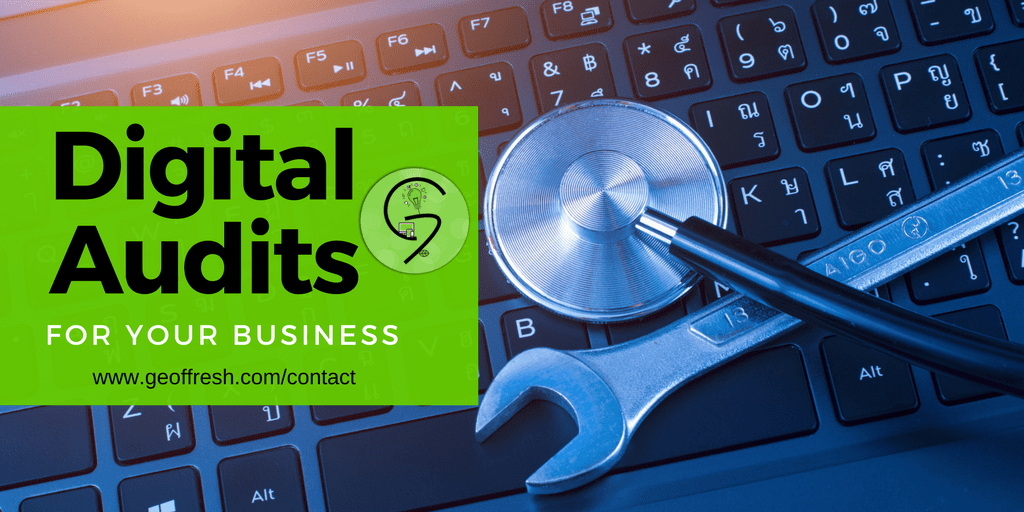 We see articles like these crop up every now and again like How to Conduct an AdWords Audit, How to Do a Local SEO Audit in 30 Minutes Flat, etc. An audit is no small task but it's also not impossible for a regular person to complete. 
The biggest obstacles businesses face in auditing their current digital efforts, or the work of their agency or consultant's work are:
time
lack of familiarity with the subject
lack of tools for auditing
lack of familiarity with tools for auditing
bandwidth issues
budget
Audits can be as complex as you need, but we've found that the most useful audits are focused and succinct, structured based on your goals and business objectives. That's why it's important to invest in an objective third-party agency or consultant with digital audit expertise. Audits have evolved into this high-demand digital service offering over the past ten years.
These are the digital audits we do most frequently:
SEO Audit
Google AdWords Audit
Digital Footprint Audit
Social Media Audit
Content Impact Audit
Audience Audit
Audit of Current Digital Programs
These are just a few of the many we are able to do. We do a lot of audits that are a cross between two or more of the audits in bullet points above. The last one might make your current digital agency or consultant sweat the most, but it's the most important one because it protects our clients' interests across the boards and many times reveals holes they otherwise weren't aware of in their current digital programs and efforts.